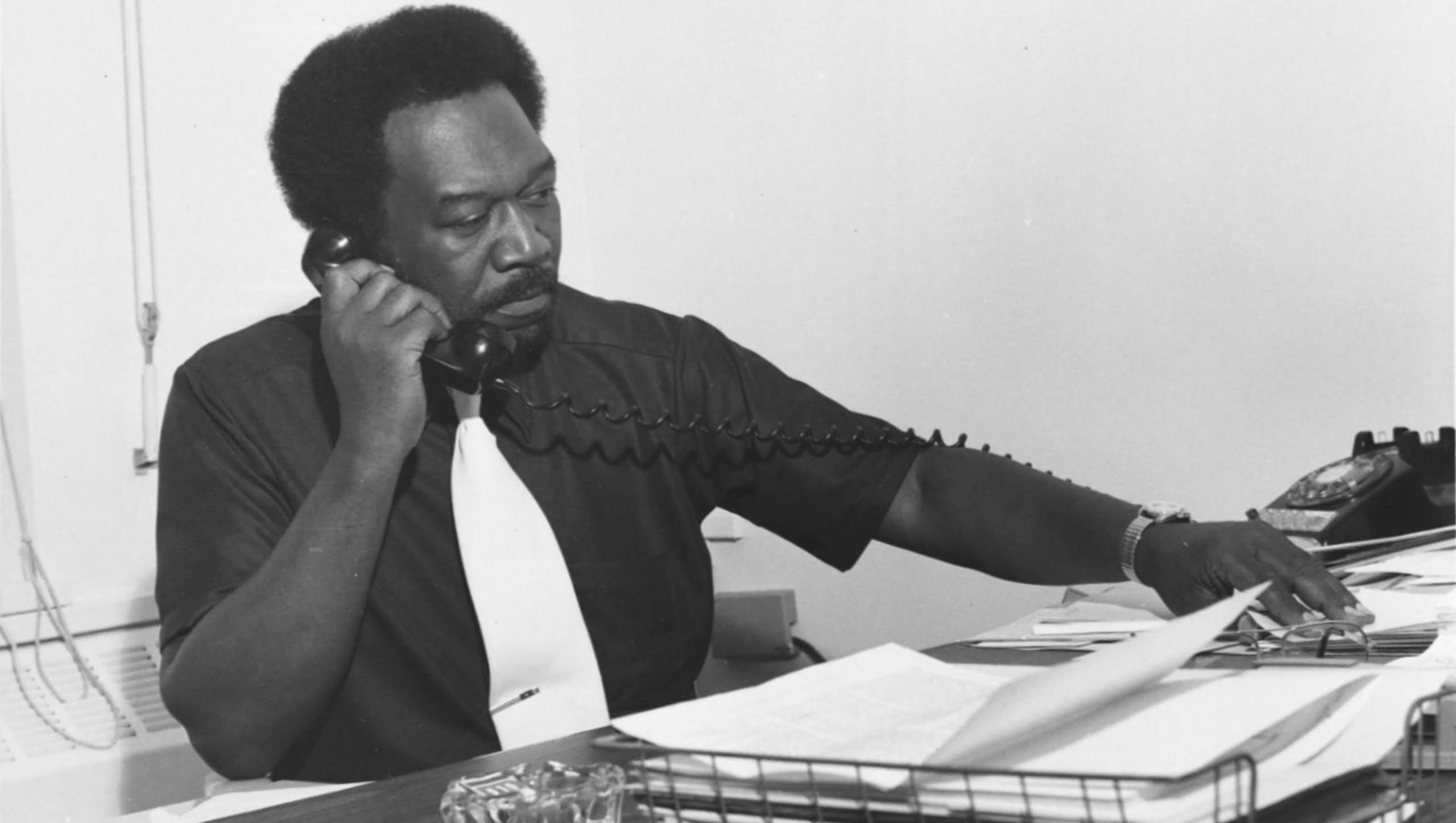 In Honor of H. Fred Simons
Dr. Simons had a significant presence in the history of the University of Connecticut (UConn). For his early efforts in multicultural education, the African American Cultural Center was named after him. He was one of the first African American Students to receive a doctorate from the NEAG School of Education. Prior to that, he had served in the United States Army during World War II. A native of North Carolina, he received his bachelor's degree from North Carolina Agricultural and Technical (A&T) State College, where he earned his master's degree in education and public administration. A former academic and student affairs vice president at UConn, he was a high school teacher, assistant principal, and high school principal prior to his long-term service at the University.
Dr. Simons has left an outstanding legacy at UConn. He was responsible for restructuring the Day of Pride and established the first university full scholarship for students of color. He was also instrumental in starting a six-week summer college preparatory program for students of color. His consensus building leadership style helped the University with its emerging commitment to attract, retain and graduate students of color and its strategic goal to expand racial and ethnic diversity. Often looked upon as a role model and father figure, he was easily approachable and was seen by students and faculty as fair, compassionate, firm, and professional.
Dr. Simons retired in 1989 but continued to visit the African American Cultural Center on an annual basis. In 2007, he was presented the University of Connecticut's Provost Pioneer Award for Diversity and in 2008, he was honored for his lifetime of service to the field of education by the NEAG School of Education. Such a legacy of achievement signals his love and passion for working with first-generation college students and other underserved populations.
Thank you, Dr. H. Fred. Simons