Professional Staff
Director
Dr. Willena Kimpson Price is Director of the H. Fred Simons African American Cultural Center and Affiliate Faculty, Africana Studies Institute, University of Connecticut, Storrs campus. Prior to assuming the position at UConn in 1993, she was head of the Gifted and Talented Program, Center for Inquiry, Syracuse City School District, Syracuse, New York.
Dr. Price is a graduate of Spelman College (B.A.) of Atlanta, Georgia, as well as the State University of New York—Oswego (M.S. in Curriculum and Instruction) where she also earned her Certificate of Advanced Study/6th Year Certificate in Education Administration & Chief School Administrator. She obtained her Doctor of Philosophy in Educational Leadership (Ph.D.) and her Graduate Certificate in Women's Studies from the University of Connecticut.
She is the recipient of the NAACP Hall of Fame Award for Service and Dedication, University of Connecticut; the Women's Center Diversity Committee, Women of Color Recognition Award for Outstanding Contributions to the University of Connecticut and for excellence in leadership, achievement, and service; the 2011 Dr. Frederick G. Adams Award for Excellence in Education, University of Connecticut African American Alumni Council; a Certificate of Appreciation, awarded for "commitment and unwavering support to students and the African American Alumni Council," University of Connecticut; the Greater Hartford NAACP W.I.N. Award for exceptional work in the Greater Hartford Community; and of the INROADS, New England Region, Inc., Champion of the Year Award. In 2015, she was honored as one of the Top 100 Blacks in the State of Connecticut by the Connecticut State Chapter of the NAACP. Dr. Price was one of the awardees of the 2017 100 Women of Color Awards, which honored 100 women in the Greater Hartford area who have become positive role models and displayed long-term commitment to the betterment of their community. The city of Springfield, Massachusetts has proclaimed March 24, 2017 as "Dr. Willena Kimpson Price Day." Governor Dannel P. Malloy has recognized Dr. Price for her work with the Greater Hartford NAACP.
E-Mail: willena.price@uconn.edu
Phone: (860) 486-4901
Program Specialist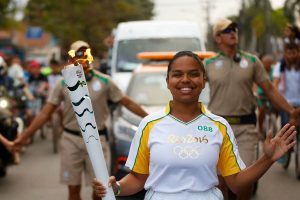 Pauline Batista is a 3rd year PhD student at the Educational Leadership Department (LLEP). She graduated in 2016 with her M.A. in International Studies (Latino & Latin American Studies), from the University of Connecticut, and holds a B.S. in Communication (Film Production) from Mitchell College. She currently works as the Program Specialist for the AACC under Dr. Willena Kimpson Price – and she loves it!
Her research interests include UNESCO's power over educational curricula in Latin America. And also the exploitation of Paulo Freire's Socratic method to reinforce standards for Heritage Studies in schools located in Latin American towns seeking UNESCO Heritage Site titles. She has been recently awarded a Pre-Doctoral fellowship through UCONN's El Instituto to shoot a short-film in collaboration with Brazilian high school students titled "Alma e a Escola (The Soul and The School) in the Spring. She is also a 2018 Tinker Foundation grant recipient.
Pauline has 9 years of experience as an ESL teacher in underrepresented communities (Brazil). And over 10 years of film-making experience, credits include "Globo TV", Latin American's largest TV Network. She was also nominated by the International Olympic Committee to serve as a Summer Olympics Torch Bearer in 2016 due to her outstanding service to her community in Paraty, Brazil.
E-Mail: pauline.batista@uconn.edu 
Phone: (860) 486-2070
Graduate Assistant
Shantel Honeyghan Mallery | Preferred Name: Shantel Mallery | Preferred Email: Shantelmallery7@gmail.com| School Email: Shantel.honeyghan@uconn.edu  | Program of Study: Educational Psychology – School Counseling
Student Peer Counseling Specialist | AACC Reads Lead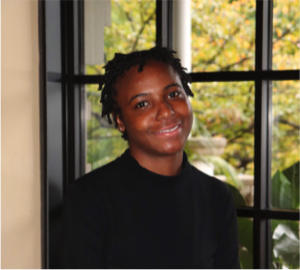 Paris Pruitt | Preferred Name: Paris Pruitt | Preferred Email: paris.pruitt@uconn.edu| Program of Study: Educational Psychology – School Counseling
Student Staff
The Center employs a considerable number of student staff. Please check back later for our 2019-2020 staff!