Professional Staff
Director
Dr. Willena Kimpson Price is Director of the H. Fred Simons African American Cultural Center and Affiliate Faculty, Africana Studies Institute, University of Connecticut, Storrs campus. Prior to assuming the position at UConn in 1993, she was head of the Gifted and Talented Program, Center for Inquiry, Syracuse City School District, Syracuse, New York.
Dr. Price is a graduate of Spelman College (B.A.) of Atlanta, Georgia, as well as the State University of New York—Oswego (M.S. in Curriculum and Instruction) where she also earned her Certificate of Advanced Study/6th Year Certificate in Education Administration & Chief School Administrator. She obtained her Doctor of Philosophy in Educational Leadership (Ph.D.) and her Graduate Certificate in Women's Studies from the University of Connecticut.
She is the recipient of the NAACP Hall of Fame Award for Service and Dedication, University of Connecticut; the Women's Center Diversity Committee, Women of Color Recognition Award for Outstanding Contributions to the University of Connecticut and for excellence in leadership, achievement, and service; the 2011 Dr. Frederick G. Adams Award for Excellence in Education, University of Connecticut African American Alumni Council; a Certificate of Appreciation, awarded for "commitment and unwavering support to students and the African American Alumni Council," University of Connecticut; the Greater Hartford NAACP W.I.N. Award for exceptional work in the Greater Hartford Community; and of the INROADS, New England Region, Inc., Champion of the Year Award. In 2015, she was honored as one of the Top 100 Blacks in the State of Connecticut by the Connecticut State Chapter of the NAACP. Dr. Price was one of the awardees of the 2017 100 Women of Color Awards, which honored 100 women in the Greater Hartford area who have become positive role models and displayed long-term commitment to the betterment of their community. The city of Springfield, Massachusetts has proclaimed March 24, 2017 as "Dr. Willena Kimpson Price Day." Governor Dannel P. Malloy has recognized Dr. Price for her work with the Greater Hartford NAACP.
E-Mail: willena.price@uconn.edu
Phone: (860) 486-4901
Program Coordinator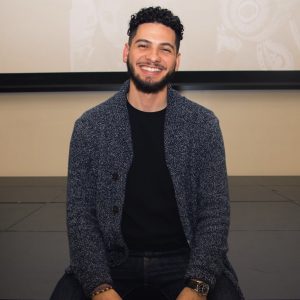 Steve Cartagena is the Program Coordinator at the H. Fred Simons African American Cultural Center. He graduated from the University of Connecticut in 2017 with his B.A. in Digital Media and Design. During his time as an undergraduate, he worked at the AACC as a designer helping to create themes for the center's major events and was also responsible for branding a yearly university-wide event, UConn's Martin Luther King Jr. Day of Observance in 2015, 2016 and 2017.
Raised in Bridgeport, CT and with roots in New York City, Steve has consulted small businesses and startups with marketing and design in his area since 2015. He's skilled in photography, copy writing, and website design and does it all for the culture.
E-Mail: steve.cartagena@uconn.edu
Phone: (860) 486-2070
Graduate Assistant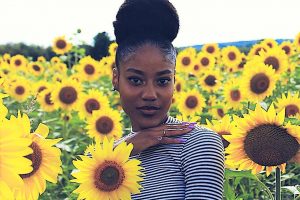 Jessica Fort is the Graduate Assistant at the H. Fred Simons African American Cultural Center. Jess graduated from Southern Connecticut State University in 2016 with her B.A. in Mental Health Psychology. During her time as an undergraduate, Jess served as the President of SCSU NAACP chapter, Resident Advisor, and Orientation Ambassador. She also became a member of the Illustrious Alpha Kappa Alpha Sorority, Incorporated. Additionally she became a member of Tau Sigma Transfer Honor Society, Psi Chi Psychology Honor Society, and Sigma Alpha Pi National Honor Society for Leadership and Success.
Jessica is now a current UConn Student pursuing her Master's degree in Educational Psychology, School Counseling. She is passionate in providing for students equitable resources and access to education, with a focus on Urban School Systems. As an addition to the AACC family she looks forward to helping students connect to resources available to campus and create a positive place for students to embrace who they are.
E-Mail: jessica.fort@uconn.edu
Student Staff
The Center employs a number of student staff. Please check back later for our 2017-2018 staff!